Pineville, North Carolina is at the geographical center of one of the fastest growing areas within metropolitan Charlotte. While the Town of Pineville has more than 1,300 businesses, draw a five mile radius from Town center and you have almost 8,400 businesses encompassed within what we refer to as the SLYP area which is an acronym for South Charlotte, Northern Lancaster County, Northern York County and the Town of Pineville. The businesses within SLYP have a common interest to grow the area's commerce.
Before the Pineville NC Chamber of Commerce was launched there was not an organization specifically focused on the needs of businesses within Pineville and the SLYP business area. In 2019, a number of businesses and business leaders combined their talents and resources to organize and form the Pineville NC Chamber of Commerce.  We are a 501c (6) non-profit corporation, registered in the State of North Carolina.
The Chamber is rapidly approaching 100 member companies.  We hold regular monthly membership meetings and conduct "Lunch and Learn" training programs, Power Team Breakfasts as well as social events for member companies to network together and help them improve their businesses.  Charity and Giving is one of our three key pillars, and we actively focus ongoing support On Eagles Wings, a charity focused on addressing the problem of human trafficking, and Pineville Neighbors Place, a charity focused on helping lend a hand up to the working poor in the SLYP area.  Our formal grand opening launch ceremony was held in September, 2019 and attracted strong media coverage including NBC and ABC Charlotte news affiliates.  Our core team meets regularly with representatives of the Pineville Town government and we have regular dialog with the town departments.
The Pineville Chamber of Commerce will help businesses to become more successful.  However, the Chamber's impact and success is dependent on your support and membership.   Refer to the membership page for information on both corporate and individual membership levels and annual membership fees.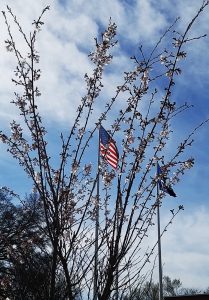 We encourage you to click on the "Join the Chamber" button or go to the Join page to join the Chamber and enjoy the benefits of Chamber Membership.  If you would like to discuss how the Chamber can benefit your company, please indicate your areas of inquiry on the CONTACT page or click FIND OUT MORE below.
We are excited about building a great organization and doing our part to contribute to the continued growth and success of the Pineville area's businesses and community.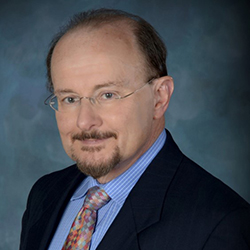 John Holobinko, President and CEO
John Holobinko is the Chamber President and CEO and a business executive in the Charlotte area with a successful track record as a founder and entrepreneurial President/CEO of high technology start-up companies, including raising over $50 Million in venture capital.  He has also been a senior executive in large corporations including Motorola and Cisco Systems where he focused on leading business strategy and has 7 patents in the area of communications networking.  He owns a consulting firm that focuses on helping both small and medium ($1 Billion) businesses improve their top line growth and profitability by focusing on operations efficiency and product/market strategy.  He also consults with large hedge funds and investment firms on investing in cloud, networking and big data analytics.  He has previously served as a President and Board Member of other charitable organizations.  John holds a Bachelor of Science from Carnegie Mellon University. He has resided in the Charlotte area for 3 years.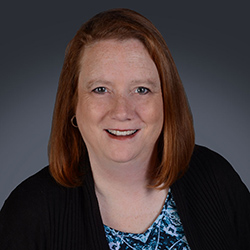 Maria Overcash, Chairman and Director
Maria Overcash is a Licensed Agent and President of Carolina Health Connections, an agency that helps individual and small businesses to find affordable health insurance for persons in all age groups.  Within the Chamber she s responsible for marketing, the Lunch and Learn program and is very active in membership recruitment.  She has strong knowledge and experience in how to start and grow businesses and enjoys helping others to grow their businesses, especially how to focus their time and expenditures on marketing and networking.  Prior to Carolina Health Connections she was an Insurance Appeals Processor and a Customer Service and Claims Processor for Cigna Heath Care. She previously served on the York County Board of The Boy Scouts of America for six years where she chaired the Scouting for Food Program and coordinated the Non Profits for Service program. Maria holds a Bachelor of Arts degree from the University of Massachusetts Liberal Arts College.  She has been in the Charlotte area for 24 years.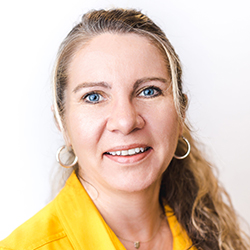 Diana Giel, Treasurer and Director
Diana is the owner and founder of Small Business Financial Consultants, Ltd., a full service accounting, tax and financial planning services firm that specializes in small businesses for customers across the United States.  Within the Chamber she is responsible for finance, in addition to her other activities as Chamber member.  She has over 25 years of accounting experience serving in multiple financial roles across diverse industries.  Prior to owning her own firm, she was the CFO for The Goins Group and Controller for Medflow Inc.  Diana holds a Bachelor of Science in Accounting and Finance from SUNY – State University of New York. She represents the broad diversity of the Chamber having originally immigrated to the US from Lithuania and has been in the Charlotte area for 16 years.
Pam Fender, Director
Pam Fender is the owner of Fender Homes, a highly successful real estate company with offices in the Charlotte area and Rochester, New York area.  Pam is a licensed real estate agent involved with sell side and buy side real estate for over seven years.  Prior to her real estate career, she was a software specialist in information technology, working in major corporations on the architecture and functionality of their systems and networks.  She is highly active in the Pineville, Charlotte and adjoining South Carolina areas, including multiple charitable organizations.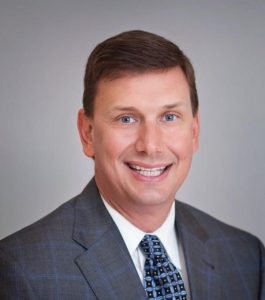 Michael Lutes, Director
Michael Lutes is the President, Southeast Division at Carolinas HealthCare System which includes responsibility for multiple acute care facilities including a replacement facility that has been nationally recognized for its innovative model of care. Additionally he oversees the Surgical Services Service line for the Metro Division which includes 137 operating rooms and 7 ambulatory surgery centers..  He is an experienced health care leader who has a proven track record for creating high performing teams that produce superior patient experience, quality/patient safety, teammate and physician engagement and financial results. He has experience leading and managing various size hospitals and health systems as well as continuing care, physician practice management, service line management and developing and managing ambulatory surgery centers. His patient focused and collaborative leadership style has allowed him to be recognized as a Modern Healthcare "Up and Comer" award in 2009, "Hospital and Health System Leader to Know" by Becker's Hospital Review and his facility to be named a "Top 100 Hospital" by Thompson Reuters.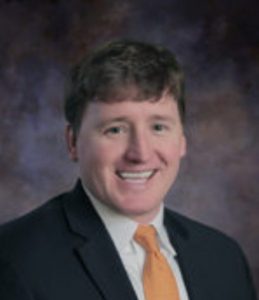 Kyle Neely, Director
Kyle Neeley has thirteen years experience in various roles within Founders Federal Credit Union where he is currently business development manager. Previously he was a loss control specialist.  He has been engaged and held roles a number of local charity and philanthropic organizations, including past president of the Arrowood Business Association and past Chair of the York County (SC) Regional Chamber of Commerce.  He holds a BA in Business Administration and Management from Presbyterian College.

Nick Ratchev, Director
Nick is the Founder and President of Hope Soccer Ministries, a 501C3 Non-Profit Organization for Christian Youth Soccer in the Pineville and Charlotte areas dedicated to helping children from 4-18 to learn about Jesus Christ through Soccer and gain life skills.  Over 20% of attendees are supported by scholarships which cover all equipment, shoes and uniforms.  Nick also works with St. Mary International Adoptions, a 501c focused on adopting hard to place children from Eastern European countries.  He holds a degree in Business.